As we prepare for Shabbat, we continue to pray for healing, strength, and protection for the people of Israel. We also know that combining prayer with decisive action is at the heart of what it means to be Jewish.
That's exactly what we've seen throughout our Jewish community since the horrors of October 7th. An incredible amount of vital work is happening across our community.
Today, we wanted to specifically update you on UJA's Emergency Appeal and share details on a second wave of urgent funding we just sent to our partners in Israel. We are grateful that more than 8,000 donors have already given more than $60 million. 
If you haven't yet, please consider making a gift today—100% of funds raised will go directly to needs in Israel.
This week, UJA sent $4.56 million to our partners in Israel, to be deployed on an emergency basis. This comes on top of the $10 million sent last week, as detailed in our previous report. In the coming weeks, additional waves of grants will be deployed as we receive payments from donors to the Emergency Appeal, ensuring a strong flow of funding based on available resources.
In the interest of transparency, we are providing a complete list of this week's emergency grants. Funds have been strategically directed to:
Critical services for evacuees from Sderot and other Israeli communities near Gaza. $1.5 million (via The Jewish Agency for Israel) to provide a range of urgent services for those who have taken shelter in Israel's southernmost regions far from Gaza. This includes mental health supports, schooling for children, medical services, and community and social programs to enable evacuees to return to a sense of normalcy. With 60,000+ sheltering in host communities in the far south—many traumatized and having fled with nothing—the daily needs are far beyond the local capacity.
Emergency purchases of food, baby products, and medical equipment for evacuated Israelis. $250,000 (via Brothers and Sisters for Israel) and $500,000 (via Leket, Israel's National Food Bank) to provide urgently needed food and essentials for evacuees from Sderot and other Gaza border communities now located in the Eilot/Eilat area.
Evacuation of Israelis living with disabilities from communities near Gaza. $660,000 (via Shalva) to help with the relocation of 1,500 evacuees with special needs, providing essential supplies, medication, clothing, and physical and emotional care.
Equipment to aid in the recovery, identification, and burial of victims. $500,000 (via ZAKA) for protective gear, body bags, and rescue and recovery equipment for the process of ensuring those murdered in terror attacks can receive a proper burial. Since the Hamas attacks, ZAKA volunteers have recovered hundreds of bodies under horrific conditions. Watch this interview with ZAKA's rescue service commander about their efforts. [Warning: extremely disturbing content]
Life-saving emergency supplies for emergency medics. $500,000 (via United Hatzalah) for vital items, such as trauma first-aid kits, tourniquets, defibrillators, and protective gear. United Hatzalah is a fully volunteer emergency medical service, with many of their 6,500 medics across Israel serving as first responders and saving lives throughout the recent attacks. Watch this interview with United Hatzalah about their efforts. [Warning: disturbing content]
Assistance for elderly Israelis living in isolation under rocket fire. $500,000 (via the American Jewish Joint Distribution Committee) to provide community workers who locate and care for vulnerable seniors living within 20 km of Gaza. This ensures those who are isolated and lacking other sources of aid receive continual check-ins, emotional support, and access to essential services.
Emergency aid for young leaders who were based in the Gaza border communities of Kibbutz Sufa and Kibbutz Nir Oz. $150,000 (via Kedma) for trauma counselling, grants for urgent needs, and other essential supports for a cohort of young adults who were serving these communities, as part of the Kedma program, and have evacuated with virtually nothing. Like many Israeli villages along the Gaza border, Sufa and Nir Oz were targeted by Hamas terrorists for widespread massacre and destruction.
Our funding focus right now is on meeting the most urgent needs of this rapidly evolving emergency. While identifying where funds can make the greatest impact, we are co-ordinating with our partners to ensure efforts are in sync and are not duplicative.
In a crisis like this, it is critical to work with organizations that were there long before the emergency—and will be there for the long-term recovery. This is how we are deploying funds to help Israelis across the country, as well as those living in communities for which we have a special connection.
Our partner city of Sderot is devastated and traumatized in ways we never could have imagined. And another UJA partner community, Eilat/Eilot, has doubled in size in a matter of days with the influx of evacuees from the warzone. 
Our Toronto community's unique relationship with those who are hurting, as well as those who are helping, carries with it an important responsibility. We are awed at the resilience of the people of Israel, as well as the way our community is stepping up to show Israelis that we are with them every step of this difficult road.
Thank you to all who have given. To keep you informed, we will be holdinga virtual briefing on Monday evening at 8:00 PM open to all community members. We will be sharing an update on UJA's strategy to unite and mobilize our collective response to this crisis. Please register here for Zoom details.
We also invite you to explore the range of upcoming community programs, hosted by UJA, as well as other Jewish organizations.
As the week comes to an end, we encourage you to light an extra Shabbat candle tonight in honour of our Israeli brothers and sisters who were murdered, are recovering from wounds, or are being held hostage in Gaza. Please keep them—and all the people of Israel—in your prayers.
Shabbat Shalom and Am Yisrael Chai,

Jeff Rosenthal
Chair of the Board
UJA Federation of Greater Toronto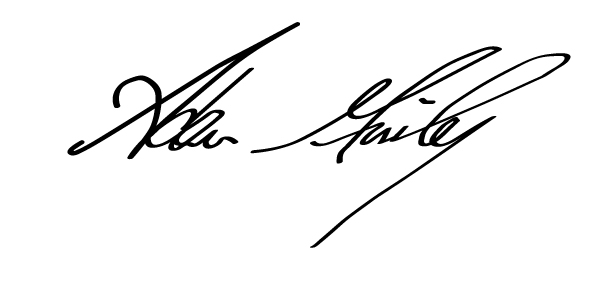 Adam Minsky
President & CEO
UJA Federation of Greater Toronto