In many ways, it feels as though the Jewish people have been sitting shiva since last Shabbat. The sense of loss, grief, and anger is matched only by a painful anxiety for what the coming weeks will bring Israel and our global Jewish family.
We are now confronted with what is likely the greatest generational crisis we will face as Jews. And in just six days, we've seen our Toronto Jewish community stand up and take extraordinary action.
We're writing to update you on what we've been able to achieve this week as a Toronto Jewish community.
1. $50 million was raised for Israel's emergency needs.
In an incredible wave of generosity, over 5,000 donors have given to UJA's Emergency Appeal for the People of Israel. We are working closely with our team in Israel and partners on the ground to identify where grants can make the greatest possible impact. And by co-ordinating across trusted organizations with decades of experience, we're ensuring effective delivery of aid to those who need it.
Our first transfer of $10 million has already been sent overseas, to be deployed as grants to the following priorities, focused on the urgent needs of the moment:
Emergency grants to victims of terrorism and traumatized communities. $3 million (via The Jewish Agency for Israel) to provide direct aid to 2,000 families victimized by terror—roughly half of the total national number of affected families currently identified by The Jewish Agency. In addition, $1.5 million (in partnership with the City of Sderot) will assist 1,000 vulnerable families who are traumatized in our devastated partner city.

Protective equipment and emergency kits for first responders. $175,000 (in partnership with the City of Sderot) and $500,000 (via Magen David Adom) for trauma medical kits, as well as helmets and armour-plated vests to protect from rockets and other attacks, to be used by paramedics, social workers, and resilience staff.

Essential supplies for Israelis from the Gaza border area sheltering in host communities. $500,000 (in partnership with the Eilot Regional Council) to fund water, food, clothing, medicine, baby products, generators, and other needed supplies for thousands evacuated from the war zone.

Assistance to vulnerable Holocaust survivors and other seniors in areas threatened by rocket fire. $445,000 (via Amigour) for aid workers to provide direct support to this uniquely at-risk population, including through food packages, check-ins from professional staff, respite programs, and psychological counselling.

Trauma and emotional first aid. $2.75 million (via Sderot Resilience Center) to fund mental health professionals to provide emergency support to devastated residents.

Trauma and psychological training for frontline workers. $500,000 (via the American Jewish Joint Distribution Committee) to equip social workers, teachers, caregivers, and medical staff to provide trauma relief and psychological support to those who are acutely at-risk.

Airlift of donated medical supplies and other essential goods. $630,000 (via UJA Federation) to airlift approximately 42 tons of basic medical supplies and essentials donated by our community through UJA Genesis' emergency drive. These products have been requested by our NGO partners and will arrive at Keren Hayesod in Israel in the coming days, to be distributed to our trusted partners in affected communities.
These are just the first of many emergency grants, because it is crucial to sustain our support for the people of Israel in the coming weeks and months. With the situation rapidly evolving, we will be closely monitoring the needs to prioritize the next round of emergency grants. We are committed to providing transparent updates about how we are directing donor dollars for the greatest impact.
Our Emergency Appeal will continue throughout this crisis.
2. A swift and robust security response in the GTA.
With the global Jewish security situation calling for heightened vigilance, we have been in constant contact with local law enforcement. As promised by police, there is a strong, visible police presence in our community today in Toronto and York Region, which will continue into the weekend. There have also been substantial precautions that police have undertaken that cannot be publicly discussed for security reasons, but are very significant in keeping our community safe.
UJA Community Security has worked to keep police informed about our needs, to receive intelligence and updates, and to share this information as clearly and rapidly with our community as possible. We will continue doing so. As of Friday, police continue to report that there is no indication of a specific local threat to our community. This aligns with assessments from our security partners in Canada, North America, and Israel. Please remain vigilant—if you see something, say something to police. In an emergency, call 911.
3. A resilient community caring for each other. 
UJA Genesis and UJA's social services team issued a request for mental health professionals to volunteer their time—and more than 250 have already answered the call. With many in our community having direct connections to those in the war zone, the needs are growing and requests for help are coming in. Thanks to our incredibly talented and caring community, many who are traumatized won't have to pay or sit on waiting lists for professional support.
We have also provided resources to our network of Jewish education and identity partners (such as day schools, PJ Library, synagogues, and Israel engagement programs) to equip parents and those working with our children to speak about what's happening in meaningful, appropriate ways.
4. A powerful show of unity and solidarity. 
In just 24 hours, we gathered tens of thousands of community members for an Emergency Rally at Mel Lastman Square. In addition to top political officials from across party lines, and from all three levels of government, it was especially encouraging to be joined by leaders and grassroots supporters from various faith and cultural communities. This included representatives from the Roman Catholic Archdiocese of Toronto, the Ukrainian Canadian Congress, the Canada India Foundation, the Eritrean Canadian Community Centre, Manor Road United Church, and the Network of Azerbaijani Canadians, as well as Iranian Canadians who oppose the Tehran regime.
If you missed the rally, you can watch it here.
This is just the beginning. No matter how long this crisis lasts, we won't stop. We will continue mobilizing the full resources of our incredible Greater Toronto Jewish community to rise to this historic crisis.
We will be there for Israelis. We will be there for our community. Every step of the way.
As we head into Shabbat, we call on our entire community to pray for the protection and strength of the people of Israel—as well as our global Jewish family, as our strength is being tested in ways we couldn't have imagined. 
We encourage you to light an extra candle tonight in memory of Israelis who have been murdered and in solidarity with Israelis who are being held hostage in Gaza. And we urge you to continue everything you are doing to speak out, to give to those who are hurting, to show your love for Israel—and to show the world who we are.
Shabbat Shalom and Am Yisrael Chai,

Jeff Rosenthal
Chair of the Board
UJA Federation of Greater Toronto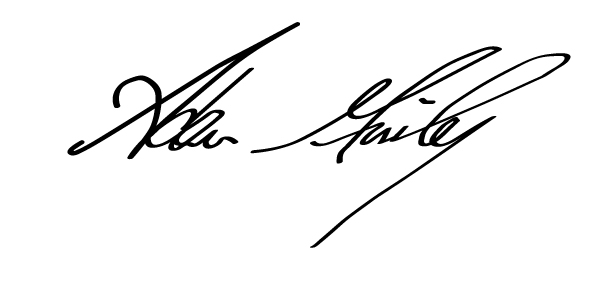 Adam Minsky
President & CEO
UJA Federation of Greater Toronto