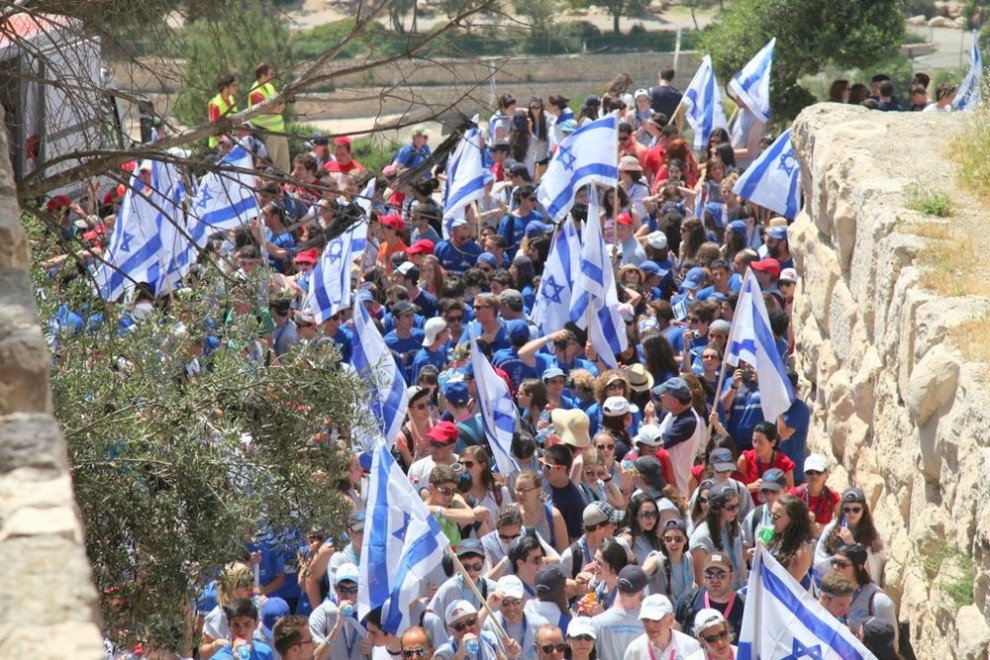 Registration for this experience of a lifetime closes on November 10th
By Dan Horowitz--There are few experiences that can change one's perception of the world around them, while leaving indelible memories.
The March of the Living is one such experience.

The March of the Living, a department of Jewish Federations of Canada-UIA, and funded in Toronto by UJA Federation, is an annual educational and identity-building program, which this year takes place from April 12 to 27, bringing students from all over the world to Poland, in order to study the history of the Holocaust and to examine the roots of prejudice, intolerance and hate, while paying tribute to Holocaust survivors who rebuilt their lives despite the unimaginable horrors of the Shoah.

Since the first March of the Living was held in 1988, over 200,000 participants, from 35 countries, including approximately 3,500 from Toronto, have marched down the same path leading from Auschwitz to Birkenau on Holocaust Remembrance Day. After participants spend one week in Poland, it's off to Israel where they participate in a Yom Hazikaron ceremony and celebrate Yom Ha'atzmaut.
"The Adult March is so important; it allows the adults to experience what many of their children have experienced before them – bearing witness to the atrocities of what our parents/grandparents and other relatives lived through," says Abe Glowinsky, Chair of the 2013 Adult March. "It also presents a central and important theme – the connection of what arose from the ashes of the Holocaust to our homeland, Israel. Most importantly, however, the opportunity to march - side by side - with Holocaust survivors, in the same footsteps they carved out 70 years ago in ghettos and concentration camps, was truly a humbling experience."
Registration for this year's March of the Living is based on a first-come, first served basis, so if this unique and unforgettable experience is on your bucket list, sign up today, as the deadline to register is Monday, November 10th.  And participants on this year's Adult March will also have the opportunity to take part in special commemorative programs as 2015 marks the 70th anniversary of the end of World War II. They will also visit the recently-opened Museum of the History of the Polish Jews, in Warsaw.
"There are no words to describe the array of emotions that I experienced while on the March of the Living," says Emma F, a participant on the 2011 Adult March of the Living. "Many members of my family had walked through the gates of Auschwitz and now I have retraced their footsteps. It seems ironic to think that during the war people arrived at Auschwitz against their will and now people around the world choose to honour their memory by marching here again. Arriving in Israel from Poland was an amazing way to tie together our past, present and future."
Registration for the ADULT MARCH OF THE LIVING closes November 10th. Space is limited so register today at www.marchoftheliving.org
For more information, in Toronto, please contact Sherri Rotstein at 416.398.6931 ext. 5359 or at srotstein@ujafed.org