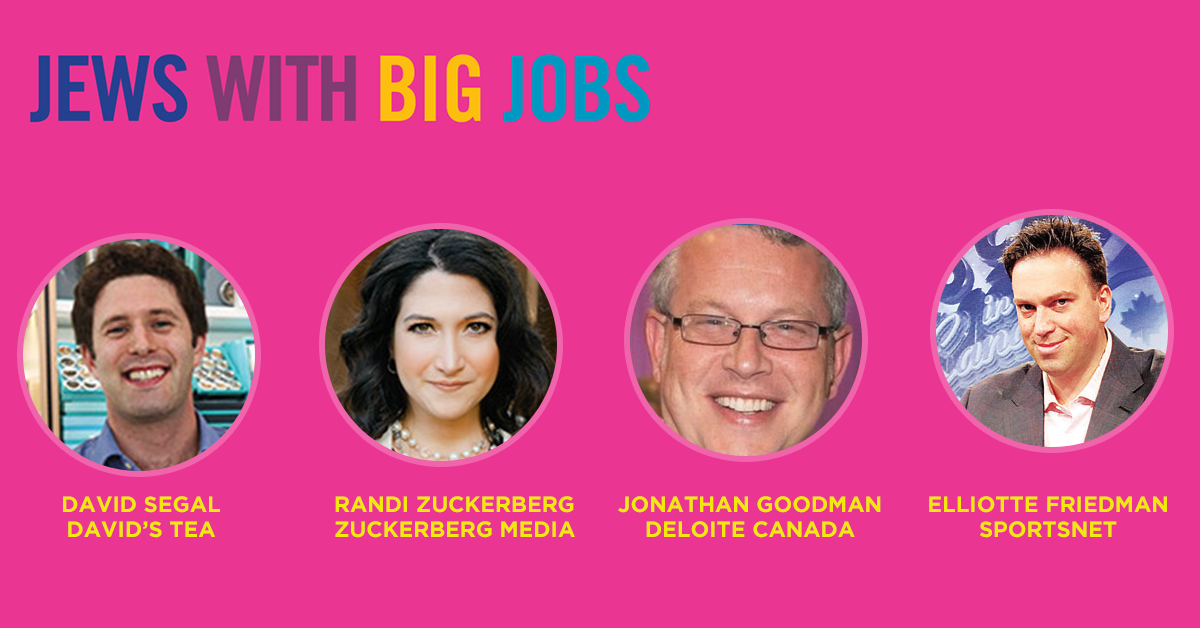 Panel discussion with top business, entertainment and entrepreneurial leaders in the Jewish Community – David Segal, Co-Founder of David's Tea; Jonathan Goodman, Vice Chairman of Deloitte Canada, and Randi Zuckerberg, Founder and CEO of Zuckerberg Media. 
The discussion will be moderated by Elliotte Friedman, Sports Broadcaster for Sportsnet and Hockey Night In Canada.
Hors D'oeuvres and Cocktails will be served
Kashruth Observed
Sign up here.