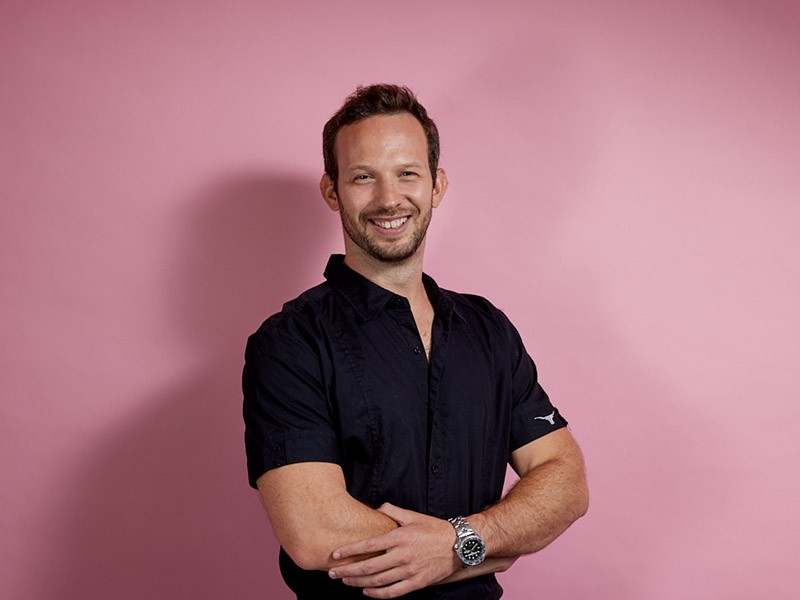 For many years, Gal Elfer—a 2017 Schulich Leader—thought he would take a different career path than his parents, with their deep interest in computers. But he fell in love with the family trade. Now, as a software engineer at Meta (formerly Facebook), he hopes to one day combine his passion for tikkun olam and social media, by helping make the platform a better place for everyone in which all can have a voice.
Gal graduated in 2021 from Haifa's Technion Institute for Technology, following in the footsteps of both his parents. Growing up, he showed an aptitude for mathematics, even undergoing a program for gifted students at Bar Ilan. Still, he was never particularly interested in his parents' discussions about computers, choosing instead to major in literature and physics in high school. But computer science was simply part of everyday life in Gal's family. Over Shabbat dinners, Gal and his parents would solve riddles and puzzles. "I didn't realize at the time that this really built the foundation for me to study algorithms and computer science," says Gal. When Gal started university and chose to study computer science, "I had a realization that I had been studying this my whole life."
Gal credits the Schulich Leader Scholarships for his success in university, empowering him to focus completely on his studies and get involved with other initiatives without the immediate need to work. He especially loved the chance to network with other Schulich Leaders at the Technion. "I thank Schulich a lot—it really made my life easier and much more interesting," says Gal. Today Gal is employed at Meta as part of the data team and sees his work as key to helping the organization make wise decisions for all their users. "A good day at work for me is a day in which I spend most of it standing by a whiteboard and drawing things, and not just coding—and that's exactly what we do," notes Gal.
Through all these years, Gal has accomplished these things while navigating his identity as a religious, gay Jew. "It's something I've thought about my whole life," says Gal. It was only when he stumbled upon an LGBTQ+ Facebook group, in which other people in his situation shared their experiences, that he realized there was an entire community that was dealing with the same things he was.
To build this community, Gal founded and now leads a group for other individuals who identify as Orthodox Jews and as members of the LGBTQ+ community. "When I came out, I understood that there are many people out there who are like me, who don't have any organization to be involved in to meet other people who are like them," he says. Gal organizes outings for the group and helps people connect with new, like-minded friends. "I help young people understand their identities and understand that they can be authentically themselves—religious and gay," says Gal. He also advocates for Israel by working with the Jewish Agency. "I want to help Israel become an even better place and make the world a better and more understanding place as well," says Gal—just one part of a deep commitment to tikkun olam the Schulich Leaders program inspired in him.
Schulich Leader Scholarships are the largest and most prestigious Canadian scholarships for undergraduate students in science, technology, engineering, and math (STEM). Since 2012, the program has been fully funded by the Schulich Foundation and administered through UJA Federation.