On Sunday, Jews around the world will gather to light the hanukkiah. While Hanukkah is always meaningful, its message feels especially poignant this year.
Thinking about Hanukkah in light of the current growth of antisemitism brought to mind a wise insight from Dara Horn. The author once observed that there have been two forms of Jew-hatred throughout history: the Purim form and the Hanukkah form.
The antisemitism of Purim poses a threat to Jewish life. It is the antisemitism of physical annihilation—the genocidal hatred of Haman and Hitler, the Ayatollahs and white supremacists.
In contrast, the antisemitism of the ancient Greek empire was focused primarily on destroying our Jewish way of life. It is the antisemitism of social pressures that target our pride in who we are, how we live, and what we stand for. It is the hatred of anti-Zionists, BDS activists, and others who spread malicious lies about Israel and Jews under the false cover of human rights advocacy.
Today, both forms of antisemitism exist and must be combatted. And as the Maccabees demonstrated, countering hate is about much more than confronting haters. It's also about reigniting the sense of confidence, pride, and strength that is at the heart of what it means to be Jewish.
Because while hatred against Jews isn't new, neither is the story of Jewish courage and boldness. We continue that story when we light the hanukkiah with joy and teach our children about the heroism of the Maccabees. And when we make the Jewish people even stronger, we ensure that—in a world of far too much darkness—our unique light as a community is even brighter.
Shabbat Shalom and Chag Hanukkah Sameach,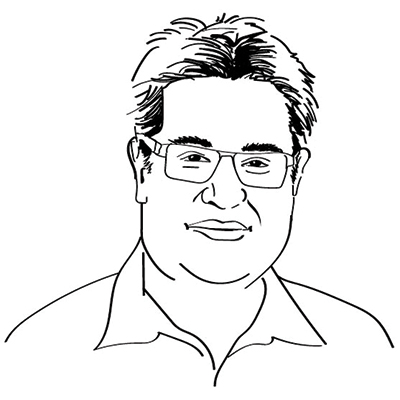 Adam Minsky
President & CEO
UJA Federation of Greater Toronto
PS: There are many ways to build a strong Jewish community. As we prepare to begin celebrating on Sunday evening, I invite you to join us in uplifting our community through a very special initiative: 8 Nights of Giving.
From now until Sunday evening, your gift to the Annual Campaign can be matched dollar-for-dollar by one of our generous sponsors, who will invest in one of eight UJA-supported causes of your choosing. Whether combatting antisemitism, providing food relief to those in need, or fostering Jewish identity through high-quality programs—to name just a few causes—this is your week to help light up the lives of those in our community who are counting on us.