By Gal Dekel
I spent five amazing adventurous months in Israel's calming forests in the north. I'm from Canada, and when I was 18 I took part in the Kibbutz Harduf program near Haifa. We had volunteers from all over the world: Ukraine, Germany, France, England, America, and me of course.
We lived in small shared rooms in the forest of a very special place called Kibbutz Harduf. This Kibbutz is known for being the only organic dairy farm in Israel. It also specializes in caring for adults with special needs, adults facing life crises, and at-risk-youth.
The program itself has a wide variety of volunteer tasks, each on a different day. Our Sundays were dedicated to working from 6.00 am – 2.00 pm on the organic farm. It was a great way to meet other volunteers from all over the world who were not necessarily part of the Project Ten program.
Mondays were Forest Day. Agricultural lessons in the morning and then cleaning up the forest, planting new terraces, or building a new addition to the accommodations. Best of all, we were treated to the BEST hummus in Israel after this long day of hard work!
Tuesdays and Thursdays were some of my favourite days, when we would walk down to the Bedouin village of Kaabiya to teach English at the village school. Although there was a huge language barrier between the volunteers and the Bedouin children, there's no doubt that the kids loved the volunteers and their help. I miss those kids every day; doing arts and teaching them English songs was an amazing experience.
Wednesdays were the days where we truly felt like members of the Kibbutz. This was the day where each of us would go to our specific workshops and work alongside the adults with special needs. We had the choice of horse stable, garden, paper shop, kitchen, bakery, and ceramics. The entire day was spent interacting with the members of Beit Elisha (the homes for adults with special needs), and being available for them, emotionally and socially.
After dinner throughout the week we would study Hebrew and Arabic, and have discussions about co-existence. In addition, we held a Shavuot festival and were responsible for all the crafts, as well as a multi-lingual play for the entire forest and kibbutz. All our hard work was definitely worth it when we saw the students from the Bedouin villages and their smiles as we spoke in both Arabic and Hebrew.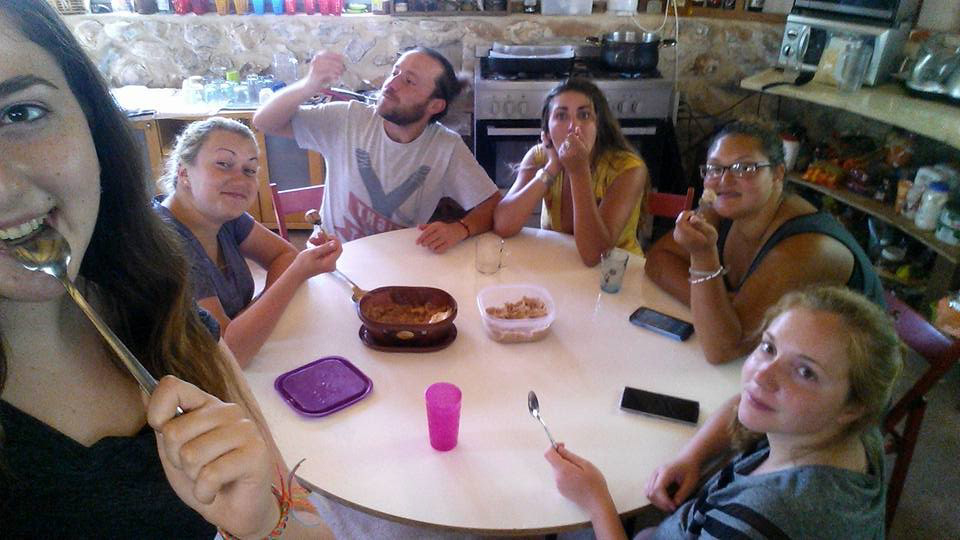 I could sit down and write a book about my five-month experience, and about the friendships I've made along the way. There is no doubt this adventure changed my entire life. The privilege and gift of the Kibbutz Harduf program allowed me to become the person I am today. From someone who used to be the shyest person in the room, I became a strong, independent, Israeli woman who speaks her truth, and my truth is this: A program in Israel isn't just a program. It becomes a lifestyle and a memory that will be cherished forever.
Click here to learn more!