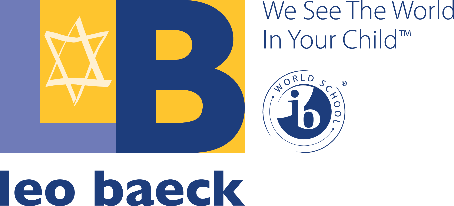 Manager of Student Academics
The Manager of Student Academics reports to the Dean of Student Academics to support academic wellness for all stakeholders (students, teachers and families) from JK through Grade 8. The Manager of Student Academics assists the Principal in fulfilling the Mission Statement of The Leo Baeck Day School. This is a full-time administrative position at The Leo Baeck Day School. 
Student Services Department:
Will meet regularly with the Dean of Student Academics and will report upon all of the below responsibilities

Oversee Student Services Department team 

Coordinate weekly team meetings for fully dedicated student service teachers (set agenda, etc.)

Supervise and support classroom teachers whose responsibilities also include student services support with differentiation of curriculum, planning of lessons and accommodating assessments)

Create, assign and monitor schedules for the Student Services teachers

Receive referrals and coordinate additional services outside of what Leo Baeck can provide (shadows, private tutors, SLPs, etc.)

Oversee OHIP funded speech, OT, PT and nursing services

Support Dean of Student Academics by setting and monitoring caseloads (remedial and enrichment)

Review and monitor benchmark assessment data working with the Dean of Academic Development, PYP advisor, etc.
IEPs and Growth Plans:
Make arrangements for and monitor all students receiving any form of support from Student Services 

Initiate, write and review Growth Plans for every student requiring some form of regular support

Together with the Dean of Student Academics will create, monitor IEP 

Provide regular updates to IEP families

Work with teacher to ensure IEPs are being implemented
Other Administrative Duties:
Organize, design and order Junior Agenda and Senior Agenda

Work with division coordinator to oversee transition of new students

Set up and monitor seminar room booking system

Create tracking documents for various events and school needs

Attend and lead student information meeting

Supervise a small group of teacher in setting their annual goals (Kadimah)

Remedial support as needed
Preferred Qualifications:
Ontario College of Teachers (OCT) Certificate

Special Education Additional Qualifications or equivalent training

Experience working with students with diverse learning needs

Experience working with Junior Kindergarten through Grade 8 students

Experience working with paraprofessionals (OT, Speech & Language Pathologists, Psychologists, etc.)

Excellent written, verbal and interpersonal communication skills
Interested candidates should send their resume with covering letter to humanresources@leobaeck.ca
The Leo Baeck Day School values a diverse workforce and encourages applications from all qualified candidates.
PLEASE NOTE: We thank you for your application. Due to the volume of applicants, only those being considered for interviews will be contacted.